Valentine's Day is Feb 14th
To Promptly Fill Your Valentine's Orders, Please Call Us Directly And We Will Assist You In Person!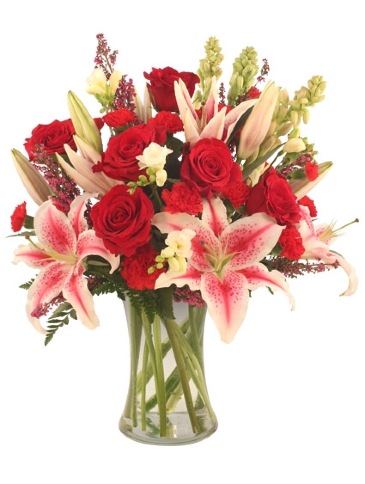 There's nothing more glamorous than this arrangement! With Stargazer lilies, red roses, red mini carnations, white freesia, and white tuberoses, this glorious arrangement is sure to be the highlight of any day for your sweetheart. They'll appreciate every petal and think of you every time they see it!